Brevard County provides many options to stay busy and outdoors in the beautiful sunshine state. From shopping to beach time, we are highlighting out top 5 favorite activities to do in Brevard County with to without kids.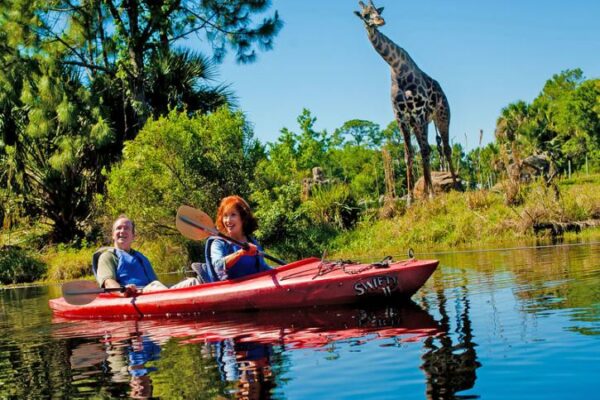 We begin with our favorite, the Brevard Zoo.A 75-acre nonprofit facility located in Melbourne, Florida with 900 animals. The average visitor spends about three hours with us. That includes viewing the exhibits, experiencing some of our special adventures and playing in Paws Onshallow water play area.The Zoo is open daily from 9:30 a.m. to 5 p.m. with last admission at 4:15 p.m. We sometimes close early to get ready for special evening events and close to the public for large groups. We are closed on Thanksgiving and Christmas day.
We're all about extraordinary animal adventures! For an additional fee, you can feed giraffe, kayak throughExpedition Africa and much more. Head over to Treetop Trek to soar through lush Florida landscapes and see parts of the Zoo from a unique perspective. I fun had by with a trip to the Brevard Zoo. Learn more at www.brevardzoo.org.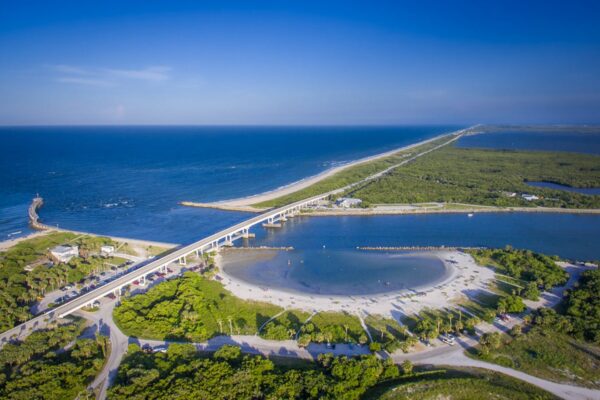 Sebastian Inlet State Park is another very popular place and another that we suggest and highly recommend. It's a staple trip when visiting Brevard County. Located 10 miles south of Melbourne Beach and 6 miles north of Vero Beach, Florida. The park lies on both sides of the Sebastian Inlet, which forms the boundary between Brevard and Indian River counties.The premier saltwater fishing spot on Florida's east coast, this park is a favorite for anglers nationwide for catching snook, redfish, bluefish, and Spanish mackerel from its jetties. Surfing is also a popular recreation and several major competitions are held here every year. Two museums provide a history of the area. The McLarty Treasure Museum features the history of the 1715 Spanish treasure fleet; the Sebastian Fishing Museum tells the history of the area's fishing industry. Three miles of beautiful beaches provide opportunities for swimming, scuba diving, snorkeling, shelling, and sunbathing. Canoeing and kayaking in the Indian River Lagoon are also favorite pastimes. Visitors can relax with a stroll down the mile-long Hammock Trail. Waterfront pavilions and picnic areas are great for family outings. Full-facility campsites and a boat ramp are available. Located on State Road A1A 15 miles south of Melbourne Beach.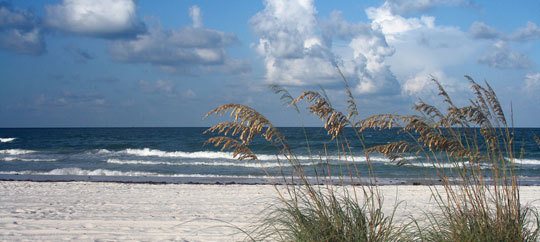 A favorite of the area is Howard E. Futch Memorial Park at Paradise Beach located on the island of Indialantic, just outside of Melbourne. This 12.39-acre regional beach park is a popular site for group activities. It features 3 dune crossovers, seasonal lifeguards, and volleyball courts. Picnic facilities include a large pavilion with seating for up to 200, grills, and 2 medium pavilions. Restrooms, park benches, and outside showers provide convenience. Parks Referendum Project renovations included dune revegetation, dune crossover replacement, and playground.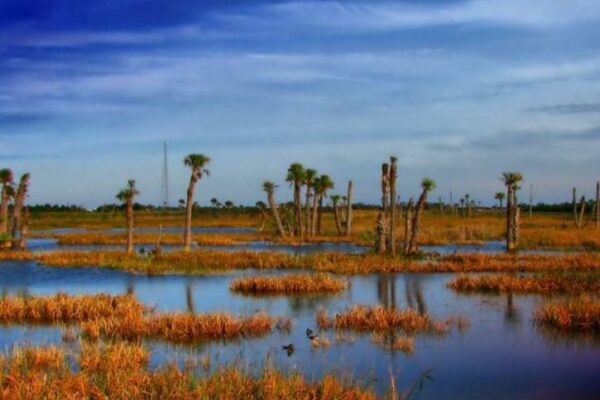 Another beautiful place to discover is the Ritch Grissom Memorial Wetlands, nested between the Moccasin Island Tract and the Brevard Zoo.They are also commonly known as the Viera Wetlands. A great place for birders, photographers, and eco-tourist. Experience the beauty of the natural habitat and wildlife that make the Space Coast its home. To accommodate those that don't want to hike or the summer is on the hotter side, the Viera Wetlands are accessible by car. If you want a more expanded educational tour, especially for students, field trips, workshops, and tours can be arranged. They also hold other events such as 5k races, and annual nature festival.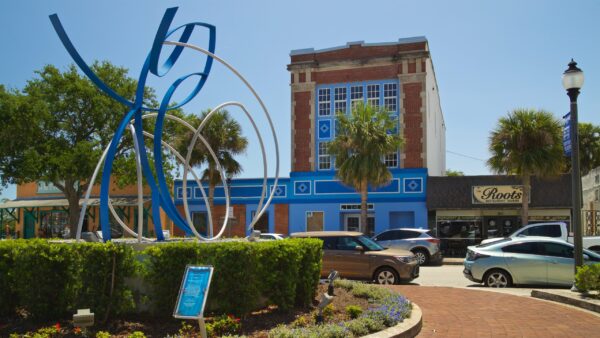 Another great option if you enjoy shopping is to visit Main Street Downtown Melbourne. Downtown Melbourne is the most charming part of the City with a history that dates back to the 1800's. In recent years it has become the destination for locals and travelers, alike, who are looking for a quaint and historic town for shopping, dining, and entertainment. The Melbourne Main Street program was designed to enhance economic growth in the community through cultural events and social activities. We strive to promote the community identity as the "preferred destination" for quality shopping, dining, and entertainment.