In this advertising heavy world, we are bombarded with tons of home renovating shows, beautiful blogs and websites filled with images of exquisite homes.If you're a renter most often,homeownership envy comes into play.We all love to make our place our own. However, as a renter you can be limited on what you can and can't do based on your agreement or lease. Below, we provide a few ideas to make some changes to your place and become more you.
Paint
Depending on your rental, (and the rules of your property management company) you may be allowed to paint the inside of your rental while you live there but remember when you move out, the walls need to be the same color that they were when you first started renting.
Before getting ready to paint just make sure you choose the right colors for the space. You should also get written approval from the owner or property management company before you start painting.
For example, bright colors will open up any space while darker colors will make a room feel smaller.
If you don't want to paint an entire room you should consider painting just one wall a bright color then adding accessories like colorful pillows or furniture that will add pops of color to the room.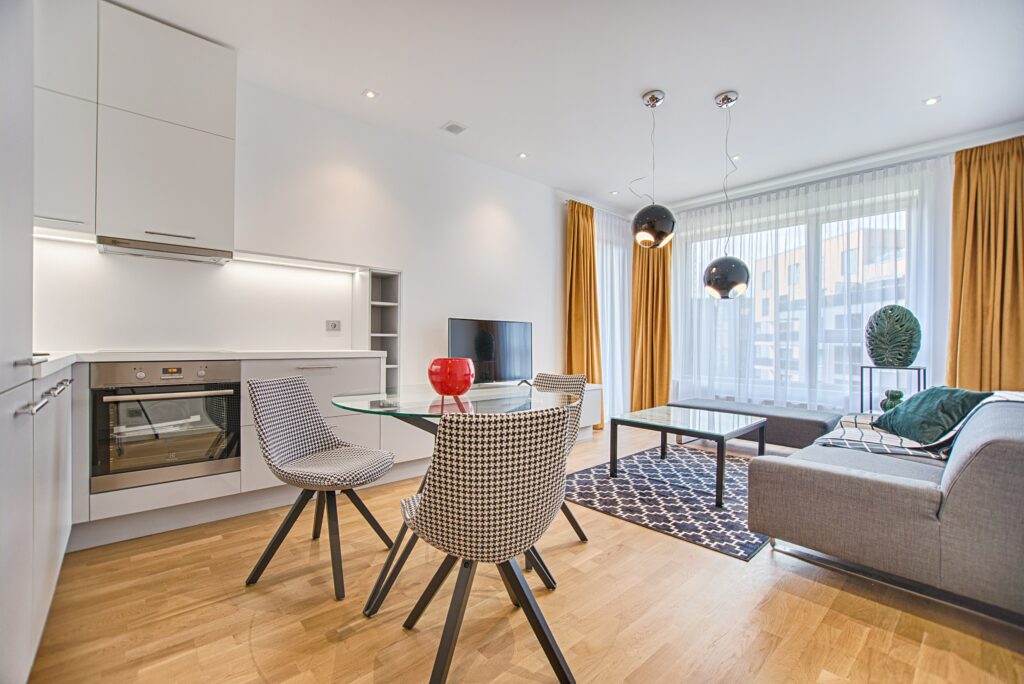 Add a new window treatment
If you don't like the old plastic vertical blinds in your apartment, consider replacing them with new venetians, cordless blinds or curtains. Don't chuck out the old blinds as you'll need to reinstall them when you go to leave and of course make sure you don't make any new holes in the wall when installing your new window treatment.
If you have your heart set on shutters, it may be worth approaching your agent and asking whether the landlord would be prepared to go halves with you to install the shutters. You get to enjoy them while you are there and they get to keep them when you leave. This is an excellent win/win situation.
Decorate the walls
Peel and stick vinyl stickers, called decals, which are super popular at the moment can be found it loads of interior stores and online. They come in all different colors and designs and are relatively inexpensive. They can easily be added and removed and a great way to add detail to your wall without damaging the paint underneath.
Another trick is to use removable wallpaper and to create a feature wall. Made out of self-adhesive wall sticker fabric – it looks and feels like traditional wallpaper but you can easily DIY it as it requires no glue, no water and no tradesperson. Then when it is time to move, the removable wallpaper will peel off without leaving any residue or damaging the surface – making it a landlord friendly option.
Add some greenery
Plants and flowers give an instant lift to any space! Add them to your kitchen and living room. They bring life to the room, literally. Plus, they have the bonus of helping to clean the air and remove toxins. Cleaning the air and making it your own is a nice feeling.
Don't just limit your plants to the living room, add them to your bathroom too. Many plants, like cacti, love the climate of a warm room and thrive in bathroom spaces.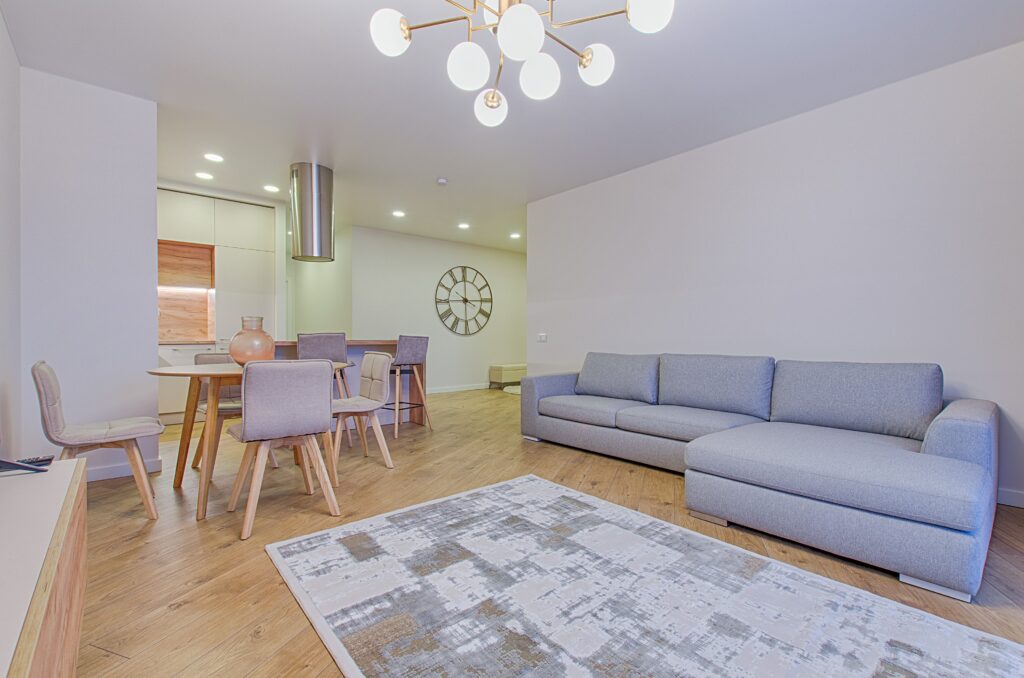 Add new artwork
Most landlords are not eager to encourage their tenants to drill holes in the walls, but you can use removable, self-adhesive hooks to hang your favorite piece. Just check what weight they can hold as they do vary.
If you can't hang anything on the walls, consider decorating from the floor up. A large mirror works well leaning against the wall as do prints, an old ladder with colorful blankets, runners and rugs also look great and add a piece of interest.
Add some personal flooring
If your rental's flooring is worn and not very pretty and your landlord isn't keen to fix it, an excellent way to improve the look is to add a large neutral rug to cover the space. This can help add a pop of color and a feeling of openness. A runner in a hallway can change the whole feel of an entrance or hall leading to bedrooms and is relatively inexpensive.
Don't forget the lighting
Thankfully, lighting is one of the easiest decorating improvements that you can make and also one of the most affordable.
It's very common for most rental properties, to not have the best lighting. It's typically pretty limited.
When choosing lighting for your rental make sure that you choose at least one or two floor lamps for each room,depending on the size of the room, and one small lamp that can be placed on an end table.
A word of warning
Please remember that a standard tenantlease usually doesn't allow any renovations, alterations or additions to the premises without the landlord's written consent. If you want to do something drastic like paint a wall or change the flooring, contact your agent/landlord to find out what your options are or ask for permission.